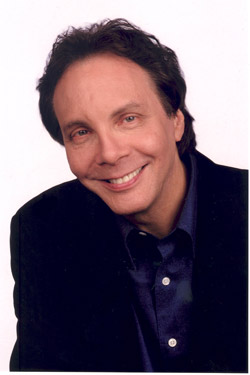 From 1996 through 2009, Alan Colmes gained national recognition as the liberal counterpart and co-host of "Hannity & Colmes", a one-hour debate-driven talk show focusing on controversial newsmakers and issues of the day.

After a string of successful radio shows on WNBC, WABC and WMCA in New York, Colmes gained a reputation as a hard-hitting liberal known for his electric commentary on the American agenda. He has interviewed many key political and pop culture figures, including: President Barack Obama, Vice President Joe Biden, Former President Bill Clinton, Vice President Al Gore, Lynn Cheney, former Pakistani President Pervez Musharraf, Senators Hillary Clinton, John Kerry and John McCain, Newt Gingrich, Deepak Chopra, and Carole King.

After penetrating the Boston and New York markets with hit local radio shows, Colmes went from major market success to national talk radio prominence in 1990 with his fast-paced and informative afternoon news-driven show, which aired daily on hundreds of affiliates nationwide.

In 2003, Alan debuted his first non-fiction book entitled: "Red, White & Liberal: How Left is Right and Right is Wrong", in which he tackles such issues as civil rights, the war on terror, and perceived liberal media bias.

He currently hosts The Alan Colmes Show, a news-driven late-night presentation, which is syndicated by FOX News Talk and heard on terrestrial radio stations, Sirius-XM Satellite Radio, and the Armed Forces Radio Network. Alan appears regularly on Fox News' O'Reilly Factor and on Foxnews.com's Strategy Room, a variety of other shows on both Fox News Channel and Fox Business Network. His website, alan.com, which offers comment, commentary, and multi-media presentations by Alan and other hand-picked progressives, is developing a rabid following.