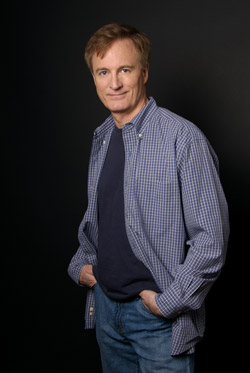 Joe Bolster is the oldest of fourteen children, and grew up in a house where access to food was determined by random lottery. After many years of bad luck and near starvation, he entered the world of stand-up comedy, primarily for the free meals. When his weight finally stabilized on the far side of a hundred pounds, Joe's growth as a comic was meteoric. Since being exposed to daily nutrition, Joe has been able to rack up an impressive list of accomplishments.

He has appeared on "The Tonight Show," "The Late Show with David Letterman," "Late Night with Conan O'Brien," and performed his own HBO half-hour special, "One Night Stand." Joe was the winner of Showtime's "New York Laff-Off" and "National Laff-Off" competitions, and was also the subject of a PBS documentary on stand-up comedy. He has written for numerous television shows including "Everybody Loves Raymond," "Talk Soup," "The Academy Awards Show," and "The ESPY Awards."

So, Joe proves the adage that all things are possible when you eat a good breakfast.